We're delighted to be part of the ISACA Ireland Annual Conference which takes place on November 16th in Croke Park. The theme for this one-day conference is Governance, Risk and Compliance – The Good, The Bad and The Ugly.
The conference will have three streams (Audit & Compliance, Management, and Security & Technical) running simultaneously throughout the day, with sessions addressing Information Security, Audit, Control, Data Privacy, Governance, Risk & Compliance, and New Technologies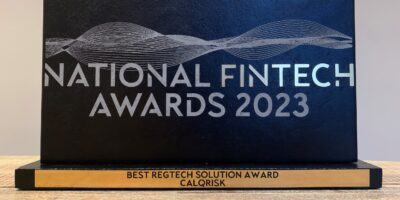 CalQRisk, a leading provider of Governance, Risk & Compliance solutions has won the 'Best Regtech Solution Award' at ...
Read More

→