Our bespoke risk management training programs are designed to help you and your team develop or enhance the skills you need to succeed in today's ever-changing risk management landscape.
Whether you're looking to improve your understanding of risk assessment, develop new risk management tools, or simply want to stay up-to-date on the latest risk management trends, we can help.
Our programs are tailored to your specific needs, so you can be sure that you're getting the training that is right for you. We also offer a variety of delivery options, so you can choose the format that works best for you and your team.
Our training programmes are led by experienced risk management professionals who are passionate about helping others to develop as risk management subject matter experts
We offer a variety of training topics, including risk assessment, risk management tools, risk management framework development, embedding a positive risk management culture, cyber security, operational resilience, risk management trends and emerging risks.
Our training programs are delivered in a variety of formats, including online and in-person and CalQRisk is committed to providing you with the highest quality training experience.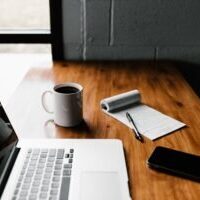 Why Choose Tailored Training with CalQRisk
'Customised training targets areas needing improvement, identifying synergies and creating efficiencies.
Optimised training provides time-effective value to businesses, reducing time wastage.
'CalQRisk's approach tailors the training to meet the needs of the industry, sector, organisation and people seeking to develop their risk management skills and knowledge.
University Schools Trust
" As a relatively new and small Trust we found the CalQRisk system extremely useful in helping develop a more evolved and consistent approach and understanding to risk. This has continued with very straightforward, friendly and above all helpful ongoing support. The bespoke training for our Trustees was extremely useful and engaging and has been vital in helping to shape both the Trust's risk and wider strategy. Truly excellent from start to finish and would recommend them to anyone looking to move their risk management system or knowledge forward! "
Director of Data and Compliance