ILRS has partnered with CalQRisk to facilitate the delivery of its Q Standards implementation and audit processes. ILRS Q Standards drive process excellence in legal practice and using the CalQRisk platform to manage the audit makes the firm's effort visible via interactive dashboards and associated reports.
This solution also facilitates the ongoing monitoring of the key controls that need to be in place in order for a firm to maintain its Q Standard award. Through regular reviews and system updates, ILRS assist their clients in keeping current with relevant legislation while driving excellence in practice management.

Piercom is an innovative information technology company which provides a number of services and solutions to clients across the aviation, industrial engineering and advanced manufacturing sectors, in areas such as information integration, the Internet of Things, and Industry 4.0.
With over twenty years' experience in advanced technology innovation, the company combines its knowledge of product design, supply-chain reasoning and manufacturing to guide its clients towards improved efficiency and competitiveness.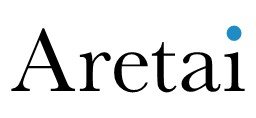 Aretai help you to implement, develop, validate or benchmark your organisational management system for risk, enabling achievement of your business objectives by:
Supporting you to develop an organisational risk culture appropriate to your organisation
Facilitating workshops, including online, that share best practice knowledge, and transfer skills and critical behaviours
Coaching individuals in their risk responsibilities and delivering accredited learning solutions to a broader audience
Delivering a risk management review of specific operational risk issues as well as organisation-wide strategies
Enabling senior managers and teams to react, respond and recover quickly from unforeseen risk or uncertainty
Implementing management systems for risk and safety, including policy and framework development