Webinar – Vendor Due Diligence
Regulators, Boards and other Stakeholders are becoming increasingly concerned with organisations' dependency on key suppliers / vendors. As a result, many organisations have introduced a Vendor / Supplier Due Diligence programme. However, there is a tendency for a lot of organisations to focus only on initial due diligence prior to the signing of a contract and to neglect ongoing due diligence requirements.

Our 30 minute webinar will take place on Thurs March 14th @ 10:30am and will focus on:
What you need to know about your suppliers
Ongoing Control & Compliance Monitoring
When & how should you get the information?
… and much more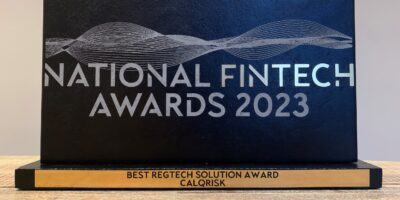 CalQRisk, a leading provider of Governance, Risk & Compliance solutions has won the 'Best Regtech Solution Award' at ...
Read More

→