The Irish League of Credit Unions (ILCU) has collaborated with CalQRisk to offer a best-in-class governance, risk management and compliance (GRC) software solution to its affiliated credit unions.
This solution will be offered in conjunction with the ILCU's Credit Union Compliance Centre (CUCC) which provides all the support necessary to credit unions to embed an effective compliance programme.
The collaboration will also see CalQRisk offering a newly launched risk advisory service which enables credit unions to access risk management experts by phone/ email, member-specific events, guidance documentation and more.
The ILCU is the largest credit union representative body on the island of Ireland, working on behalf of more than 270 affiliated credit unions in the Republic of Ireland and Northern Ireland. The ILCU's Credit Union Compliance Centre (CUCC) has provided Compliance Advisory Services to over 150 Credit Unions over the past eight years and continues to support credit unions with a dedicated support service, events programme and ongoing phone and email support.
The CalQRisk solution is now used by over 100 credit unions throughout Ireland and this alliance further strengthens CalQRisk's position as the market leader in providing GRC solutions to credit unions in Ireland.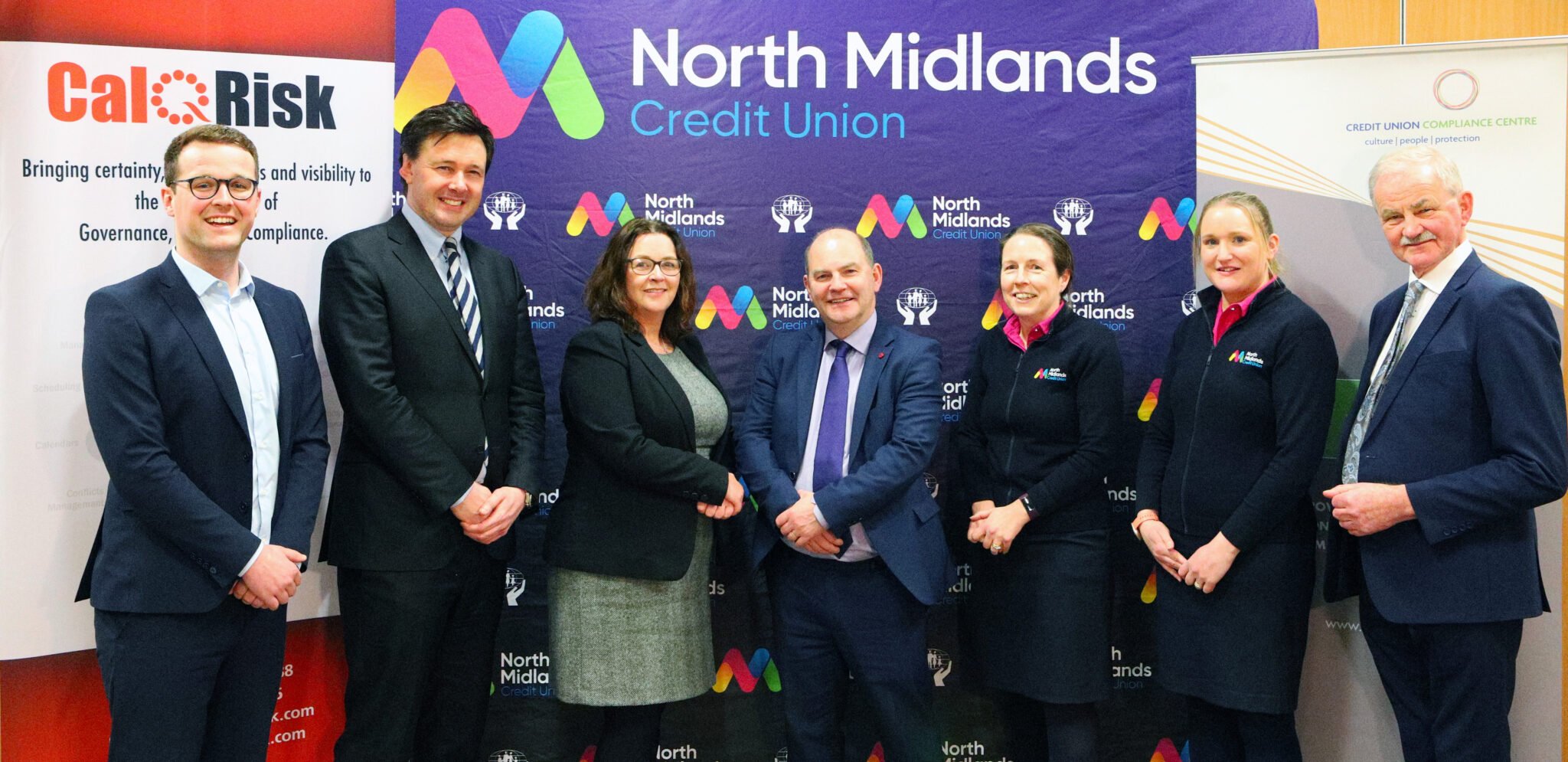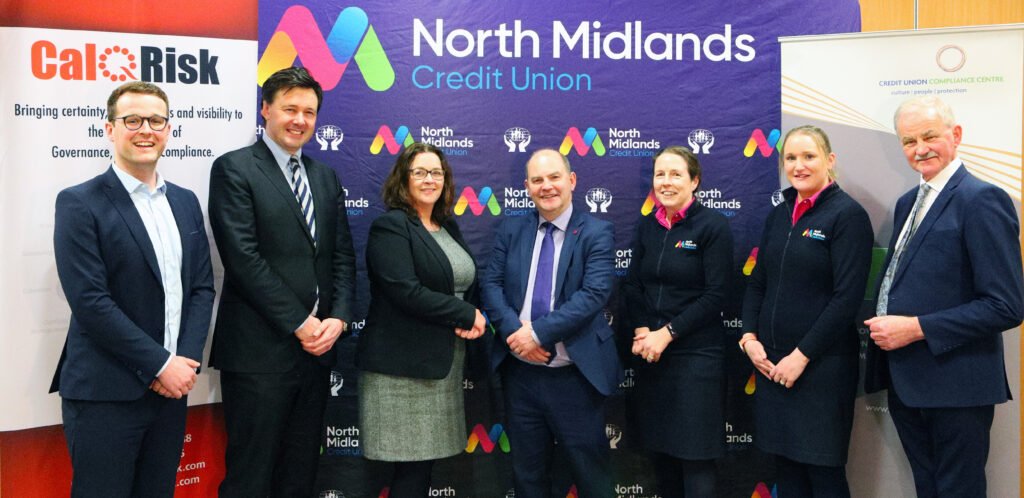 Pictured: Chris Hanlon, CalQRisk; David Malone, Irish League of Credit Unions; Miriam Curran, Credit Union Compliance Centre; Tom Allen, Mullingar Credit Union; Niamh Muldoon, Mullingar Credit Union; Sandra Walsh, Mullingar Credit Union and Paul O'Brien, CalQRisk.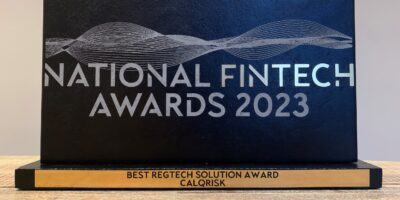 CalQRisk, a leading provider of Governance, Risk & Compliance solutions has won the 'Best Regtech Solution Award' at ...
Read More

→