Webinar – Monitoring & Managing Compliance with GDPR
The General Data Protection Regulation (GDPR) has been described as the biggest data protection change in a generation, and has already altered how businesses handle data for the foreseeable future. With GDPR now in play, we continue to examine how its implementation has panned out so far, what have been the main challenges for compliance and what can we expect in the near and short term future.

Our 30 minute webinar will take place on Thurs April 11th @ 10:30am 2019 and will focus on:
What to monitor and how often?
What checks should be carried out and by whom should it be done?
Key areas of vulnerability
… and much more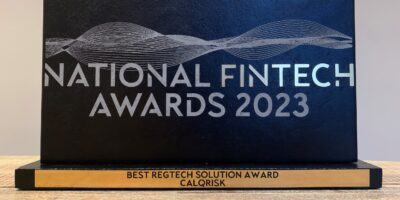 CalQRisk, a leading provider of Governance, Risk & Compliance solutions has won the 'Best Regtech Solution Award' at ...
Read More

→