Webinar – Managing Outsourcing Risk
Last week we published the first of what is to become a series of blog posts on the topic of Outsourcing (read it here). To coincide with it, we announced that we would be delivering a webinar called Managing Outsourcing Risk on Thursday, 25th July at 10:30 am 2019.
If you would like to stay informed about upcoming webinars and other Governance, Risk and Compliance resources, join our newsletter mailing list by clicking the middle button, up there 👆 on the right.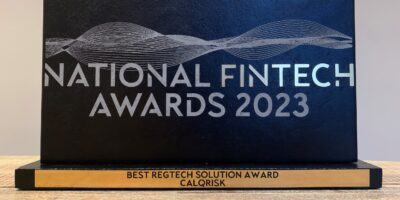 CalQRisk, a leading provider of Governance, Risk & Compliance solutions has won the 'Best Regtech Solution Award' at ...
Read More

→