(Brexit) Risk is the Effect of (Brexit) Uncertainty on (CU) Objectives
Brexit has generated a whole lot of uncertainty and the fallout from it embodies the very definition of risk. But one thing we can be sure of amid it all is that the impact on the Irish economy will be significant, deal or no deal. Already, the reduction in the value of sterling has forced a number of tight-margin firms out of business.
Stress Test the Basic Financials, Loan Book, Expenditure, etc.
If there is to be a Brexit-related economic contraction and high numbers of jobs lost, credit unions will have three issues: defaulting or restructuring borrowers; a reduction in loan applications (volume and size); and increased saving. Combine that with the low to no interest on deposits and continuing poor yield on investments and the stress test outcomes are worrying.
There are varying estimates about of the number of job losses that range from 10,000 to 60,000. These will have a ripple out effect across the economy, particularly in rural and semi-rural common bond areas.
Look for Concentration Risk in the Income Source of Borrowing Members.
Agri-food Sector Income source borrowers
The food and agriculture sector will have the highest tariffs imposed (33% is typical) and, as a very high proportion of the food we export goes to the UK, the sector will be heavily impacted. Farmers, food processing plants, and service and equipment companies that support the food sector will take the brunt of the economic shock. And it will happen quite quickly. As in, as soon as the tariffs are applied.
Tourism sector income source borrowers
Tourist numbers from the UK have stabilised after an initial fall but many of the sector observers believe that the UK tourist is spending less. This trend is probably to do with currency fluctuation and perceived value for money. A no-deal Brexit, however, will cause massive economic uncertainty in the UK and the ordinary people will become more careful with their spending. Tourism numbers to Ireland will reduce as a result of that uncertainty.
Border retail sector income source borrowers
Uncertainty about the border has both economic and political effects. Focusing on the economic ones – new tariffs, exchange rates and food standards could make cross-border shopping a very attractive proposition for Irish consumers, putting pressure on retailers in the border counties. If we assume that there won't be any border check points, it is reasonable to assume also that, if better value for money is to be had in Northern Ireland, people will travel to it. Adding this to the pressures on tourism and the stresses on the agri-food sector (that will also have an impact on border retailers), it becomes clear that this member income source represents additional concentration risk potential for a lot of credit unions.
When doing desk-based scenario stress testing, identifying and quantifying the concentration risks are key steps in the process but it is very difficult (and perhaps unfair to members) to mitigate them in advance of a situation that may not materialise. In risk terms, we will have to begin to prepare for the worst-case scenario while in reality it remains uncertain. The concentration risk – Significant losses due to concentration of lending, in the Credit portfolio is a good place to start. Repeat the risk assessment for each of your member income sources and you will quickly get an idea of your concentration risk profile.
Click here to learn more about CalQRisk for Credit Unions.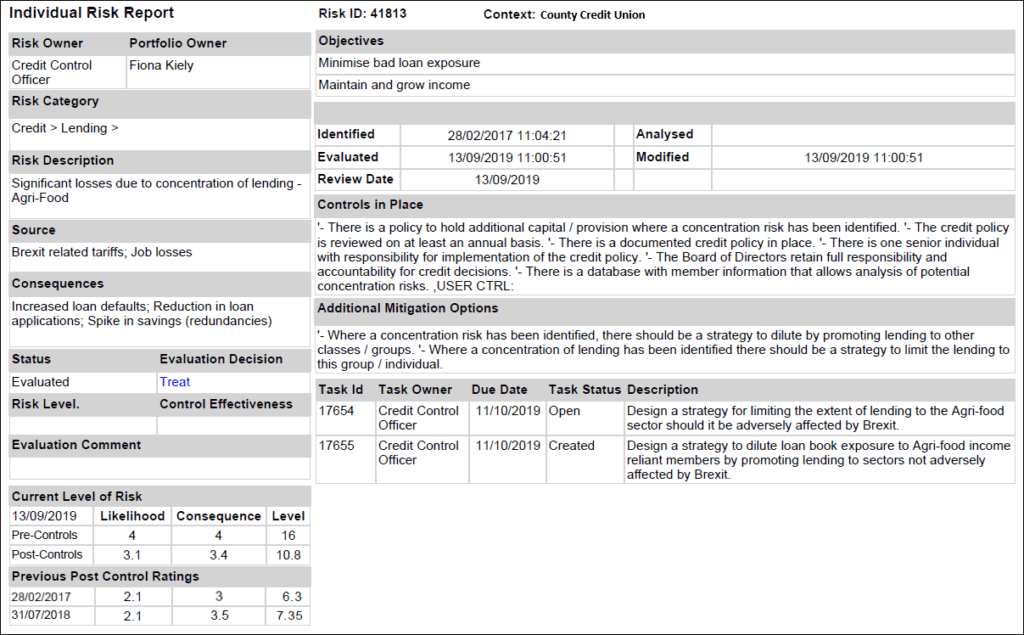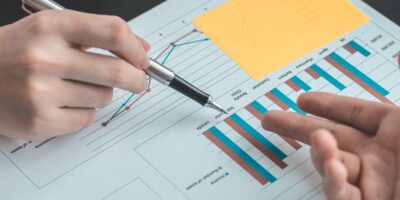 The Central Bank of Ireland has recently released regulations and guidance on the Individual Accountability Framework (IAF). Here ...
Read More

→