As charities work to address some of society's most pressing issues, they are faced with a wide range of risks that can threaten their operations and impact their ability to achieve their mission. In 2023, it is likely that these risks will continue to evolve and present new challenges for charities to navigate.
Top Risks for Charities
Here are some of the top risks that charities should be aware of in the coming year:
Cybersecurity threats – As charities increasingly rely on technology to operate, they are vulnerable to cyber-attacks that can compromise sensitive information and disrupt their operations. It is important for charities to have robust cybersecurity measures in place to protect against these threats.
Funding risks – Charities rely on donations and grants to fund their operations, and any changes in the availability of these sources of funding can pose a risk. Economic downturns, changes in government policies, and shifts in public sentiment can all impact a charity's funding.
Reputation risks – Charities rely on the trust and support of the public, and any negative publicity or loss of trust can have a significant impact on their reputation and ability to raise funds. It is important for charities to be transparent and accountable in their operations and to have a plan in place to manage any potential reputation risks.
Legal and regulatory risks – Charities must comply with a range of laws and regulations, and any failure to do so can result in legal action and financial penalties. It is important for charities to stay up-to-date on the relevant laws and regulations and to have processes in place to ensure compliance.
Political risks – Charities may be impacted by changes in political environments, both domestically and internationally. This can include shifts in policies that affect their operations or changes in the level of support for the issues they are working on.
People risks – All charities depend on people who are committed to the purpose for which they exist. Competent, well motivated volunteers, directors, management, and staff are key to the success of the charity. Difficulty finding and retaining people with the right skills and attitude is a key risk for many sectors and charities and not-for-profit enterprises are no exception.
Summary
Overall, it is important for charities to be proactive in identifying and managing risks in order to ensure the sustainability of their operations and the success of their mission. This can involve implementing robust risk management processes, building strong relationships with key stakeholders, and staying informed about potential risks and how to mitigate them. For more on how CalQRisk can help you to streamline the management of these risks, request a free tailored demo today.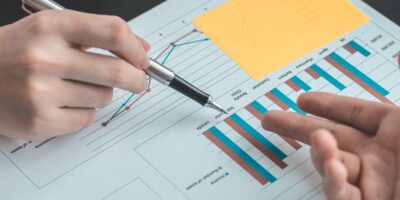 The Central Bank of Ireland has recently released regulations and guidance on the Individual Accountability Framework (IAF). Here ...
Read More

→