Thematic Review of Risk Management Maturity – Summary of Key Findings
Earlier this year, the Central Bank of Ireland (CBI) conducted a Thematic Review of Risk Management Maturity in Credit Unions. While the CBI acknowledges the progress that credit unions have made in terms of risk management maturity, it has highlighted some key areas for improvement. Below, we've briefly summarised these findings.
"Good governance and robust risk management are necessary and critical business enablers for credit unions in protecting members' funds, addressing current challenges and leveraging available opportunities"
Patrick Casey, Registrar of Credit Unions, 2021
Board Ownership and Oversight
Little evidence of ownership of risk management by the Board (communicating actions, decisions, and feedback on reports).
Little evidence in many cases of robust discussion taking place at Board meetings on risk-related issues.
Little evidence of engagement between the Board and the RMO on decisions taken to mitigate risks.
Limited face-to-face interaction between the Board and the RMO (infrequent attendance at Board meetings).
Large dependency on a small number of Board members to address the issues raised by the RMO relating to risk.
Over reliance on sub-committees (e.g. Audit & Risk Committee)
Lack of evidence of regular reviews of the risk management framework (by the BoD)
Lack of evidence of involvement of the RMO in the development and maintenance of the strategic plan
Risk Management Function – Structure and Framework
Disconnect between 1LoD and 2LoD – little or no engagement between the front-line staff and the RMO.
Risk-related work done by 2LoD in a 'silo' – typically RMO, CEO and the management team.
No formal process for front-line staff (first line of defence) to report existing or potential risks.
Issues with independence of the RMF – RMO not reporting directly to the Board on a regular basis.
CEO requesting substantive changes to reports before being submitted to sub-committees / Board.
RMO being involved in 'operational' / first line of defence work.
Inconsistencies in the application of policies, procedures and other documentation relating to risk management.
Issues with the practically of risk registers – too many risks, duplication and not reflecting the risk profile of the credit union.
Risk Management Reporting
Fewer risk reports submitted than expected as per the credit union's own policy
Work to do regarding the quality of risk reporting – lacking in detail, not tailored sufficiently for the CU and not discussing areas that have been previously flagged in regulatory engagements.
Training & Culture
Lack of evidence of training being planned for.
No evidence of training being provided in relation to the CU's own risk management framework.
Lack of clarity around how policy updates are communicated to all in the credit union
Click here for more information on how the CalQRisk solution can help your credit union with its risk management obligations.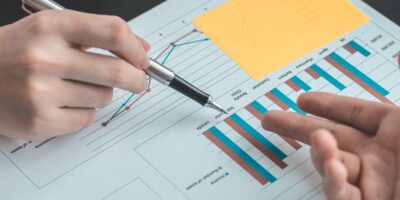 The Central Bank of Ireland has recently released regulations and guidance on the Individual Accountability Framework (IAF). Here ...
Read More

→