Webinar – Fundamentals of Anti-Money Laundering for Credit Unions
We have teamed up with ID-Pal and Corrib Point to organise a CPD approved*, one-hour webinar on the Fundamentals of AML for Credit Unions. This webinar took place on Thursday, May 13th @ 10.30am and cover the following topics:
AML Risk Assessment – who, what, when, where, and why?
Controls – how to test your AML controls and evidence that they work.
ID Verification – rules, regulations, and pitfalls.
Transaction Monitoring – obligations and challenges.


*Approved by CU CPD for 1 hour Ops and 1 hour Gov; LIA approval pending.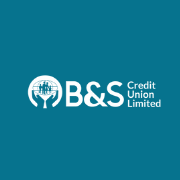 B&S Credit Union implement CalQRisk – 90th credit union in Ireland to do so B&S Credit Union have ...
Read More

→