Evidencing compliance with the Charities Governance Code – Webinar
Good governance involves putting in place systems and processes to ensure that your charity achieves its charitable objectives with integrity and is managed in an effective, efficient, accountable and transparent way. The Charities Regulator has set a minimum standard of governance you need to comply with, and you will need to be able to demonstrate how you are complying with each aspect of the code.
This webinar looks at an approach that ensures the policies enacted by the Board / Directors are reflected in the daily operations and thus enables the collection of "evidence of action" in a simple and effective way.
The webinar will cover:
Key Requirements of the Code
Good Governance needs Good Management
Actions and Evidence
Best Practice – a Maturity Model
Meeting the regulatory reporting requirement.
This webinar took place on 11th March at 10.30 am, 2021 GMT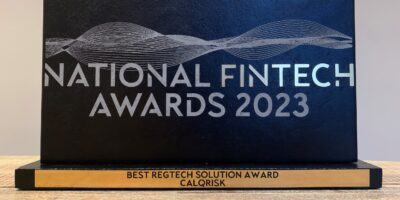 CalQRisk, a leading provider of Governance, Risk & Compliance solutions has won the 'Best Regtech Solution Award' at ...
Read More

→