CalQRisk will present at ISACA Conference on October 11th, 2020
Utilising third parties to service or indeed carry out a business process isn't a novel practice but one which has increased in recent years. Handing off the responsibility for the delivery of all or even part of a service to an outsourced provider doesn't discharge your accountability – that is retained in-house and oftentimes is greater because of the external arrangement. Regulators now focus on how organisations manage third-party engagements and address the risks inherent in those relationships.
ISACA have billed their full-day event 'First Party Risk, OK but Third and Fourth Party Risk, who's taking care of that?' They invite IT Managers, Vendor Managers, Vendors, Risk & Compliance Professionals, Procurement Managers and anyone concerned with the Third Party Dependency risk to attend. Tom Fitzgibbon, Director of Compliance with Dell Technologies will deliver the conference's keynote address.
CalQRisk CTO and Director of Risk Management, Gerard Joyce will discuss Vendor Due Diligence and Outsourcing Arrangements; addressing issues such as – what is Vendor Due Diligence and why it is important we carry it out.
The conference lineup features a number of other speakers from the disciplines of Technology and Risk Management who will provide insights into the issues surrounding third-party risk as well as the questions we should ask our third-party providers.
Register for the event and get more information here.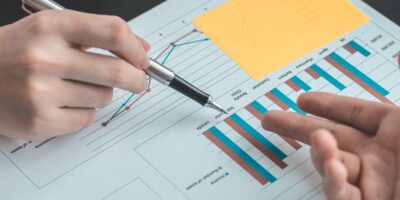 The Central Bank of Ireland has recently released regulations and guidance on the Individual Accountability Framework (IAF). Here ...
Read More

→