Several years ago, Atlantic Aviation Group (AAG) was expanding and the business was stretching across multiple time zones and locations. Parallel to this, the regulatory requirement to build safety management and technical risk management into the operation was challenging the organisation's safety and quality management systems. At the time, much of compliance audit, investigation and tracking were paper-based and extracting data and trends to support management information needs was not real-time.
The challenge was to source a system that would integrate safety management and quality assurance oversight activities, reducing the burden of administration, standardise documentation control, track non-compliance and support Key Performance Indicator (KPI) data for management.  Tracking accidents, investigations, customer complaints, risk assessments, corrective actions and safety recommendations, while controlling the communication needs across all domains and time zones efficiently, was a key requirement for any selected system.
After conducting market analysis, Atlantic Aviation Group made the decision to licence CalQRisk and implement it across the organisation and began automating these manual processes. Today, AAG continue to experience increased operational efficiencies thanks to the automation CalQRisk enables and the significant time saving CalQRisk generates in managing reporting, communication and producing immediate access to KPI safety and compliance reports.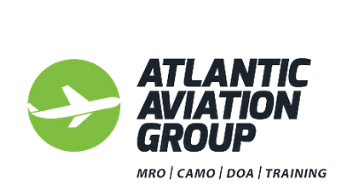 Joe Martin,
Quality Manager
" Using CalQRisk, Atlantic Aviation Group compliance management system is 90% paperless and now includes live compliance and safety trend reporting. "
Atlantic Aviation Group is an independent EASA approved Maintenance, design, training and aircraft management services organisation. They offer a range of aviation solutions including aircraft maintenance, technical services, design services and approved basic and type training solutions. Based on Ireland's west coast, their service has evolved over 50 years and is built on a strong reputation of quality, experience and problem solving capability. AAG pride themselves on providing a personal service to their customers and work closely with them to ensure that they meet and exceed expectations. As Atlantic Aviation Group continue to grow and develop, adding new capabilities and services, they are continually focused on retaining their personal touch and delivering on the promises they make to their customers.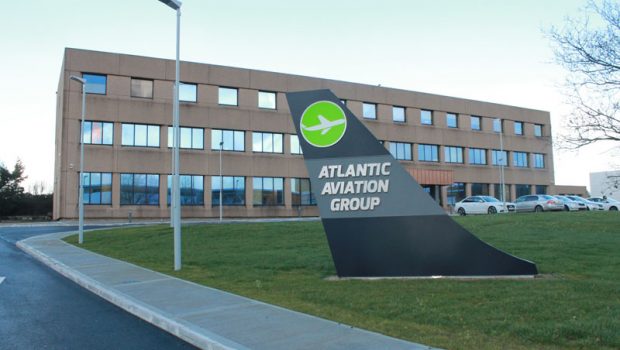 Challenges faced by Atlantic Aviation Group
Operating in a highly regulated environment, AAG comply with many regulations and processes. This demands significant documentation requirements including risk assessments, investigations, audit, and reporting.
When using Excel-based processes for conducting routine audits, auditors would log their findings in a spreadsheet workbook. Once responsibility had been assigned, tracking the Corrective and Preventative actions and due dates was a time-consuming task.
The generation of meaningful and timely reports for the management team was also a drain on time resources. Getting meaningful insights from the correlation between Findings, Processes, Causes and other factors, was difficult to achieve when sorting the data manually.
A second key concern was that, AAG's risk assessments and incident tracking system was also manual. Risk Assessments were conducted, Risk Registers created, and Action Plans assigned only to have the data become 'stale' or 'out-of-date' in a number of weeks. It was a constant challenge to keep people engaged in assessing risks and logging incidents using static, inefficient systems.
Extracting key data to generate trend reports was a challenge that was calling out for a streamlined solution. Atlantic Aviation Group was challenged with embracing a smart technological solution to meet operational needs and reduce inefficient administration, a system that would embrace:
Risk Assessment and associated reporting – (Risk Register, etc.)
Audits and Schedules – keeping track of findings, etc. and associated reporting
Accident and near-miss logging
Incidents – logging incidents and managing Corrective and Preventative Action System
Occupational incident tracking
Customer complaint tracking
Integrated task management to track progress on the outcomes and reinforce internal accountability.
Interactive reporting that would allow a better understanding of underlying Root Causes, Factors and Trends in incidents, etc.
After conducting an initial market analysis, Atlantic Aviation Group contacted CalQRisk to learn more about their Governance, Risk Management and Compliance solution. Following a system demonstration, it became clear that CalQRisk could automate AAG's processes and produce the exact reports they were looking for.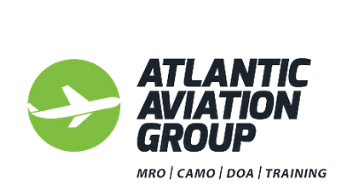 Joe Martin,
Quality Manager
"One of the key reasons we chose CalQRisk was that it could act as a "Central Point" for all of our Risk Assessments, Audits, Incidents, Tasks and so much more."
As part of its customer onboarding process, CalQRisk assigned AAG a dedicated point of contact with whom they could liaise directly regarding implementation, customisation, training and much more. It was important for the Atlantic Aviation Group that the system was configured correctly from day one and, to that end, their dedicated point of contact spent time working alongside AAG's Quality Manager, Health & Safety Manager and other key stakeholders to understand exactly how their processes work. In a matter of weeks CalQRisk was configured in line with their needs and AAG were then able use it to conduct audits, risk assessments and many other processes.
Atlantic Aviation Group's compliance management system is now 90% paperless and includes live compliance and safety trend reporting. As the organisation continues its growth projection, AAG will continue to experience operational efficiencies by conducting its risk assessments, audits and incident management in CalQRisk. The software is a central repository for AAG's essential management information and it gives them the ability to generate and issue meaningful reports at the push of a button. Atlantic Aviation Group are also using CalQRisk to track and demonstrate their continuous improvement and audit cycle to relevant regulatory bodies.